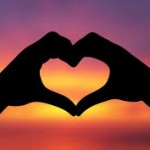 As most of you may be aware, I love hosting fundraisers and raising money for charity. I am  always looking for new ways to give back. In fact, in a previous blog, I wrote about why I love running on a charity team team so much. Being able to help and support others is something I am incredibly passionate about. I support many charities and organizations and find true joy and happiness in being able to help others. In fact, I have made a career out of helping others. I want to leave my mark on the world so that when I look back at my life, I can say that I gave it my all, that I helped as many people as I could, making a difference in their lives through my actions and words.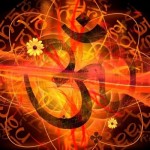 I was recently interviewed and asked why I fundraise and what being able to give back means to me.  So, I decided to dedicate this week's blog to reasons why I think giving back is important and also essential to helping create a happier life for not only ourselves but for those around us. Through our kindness and actions, we have the opportunity to raise the vibration of the Universe and change the world.  So why not spread a little love!
There are many reasons people like to fundraise or volunteer that go beyond the simple goodness of our hearts. Often, it's a combination of factors that motivates us to give back.
Here are some of my reasons:
Make an impact: I feel that fundraising is an opportunity to make a real, lasting difference in this world. Unlike other aspects of life that you may not be able to control, volunteering allows you to choose where and how to make a difference. It's nice to see how and even know how your actions can make a direct impact in someone's life.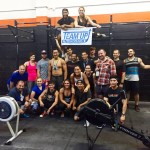 Strengthens communities: Fundraising and volunteering is a great way to get people together to help the greater good. When people have a strong sense of community, they often have a higher quality of life. This increases quality of interactions, increases morale, and increases a sense of commitment and purpose, and can form long lasting bonds.

Meeting others: Volunteering is a great way to meet others that share a similar passion. Joining a local club, group, or organization can introduce you to people in your community you may not otherwise meet.
Improve your health: When you volunteer or fundraise, you not only help those around you, but it's actually good for your health. Studies have shown that volunteering makes people feel physically healthier, manage chronic health conditions, and lower stress!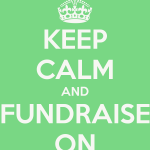 Take the lead: Start a fundraiser in your area.  Many people find leadership roles rewarding because they are an opportunity to share your passion and inspire others. When you take a leadership role, and start a fundraiser, you get to choose how you want to shape the world, making it a better place.
Share expertise: Everyone has a skill or experience that we can all learn from. So when you have an opportunity to work with people in your community, you get to share your skills and also learn some new ones.  Two heads are better than one.
Finally… because it just feels good!