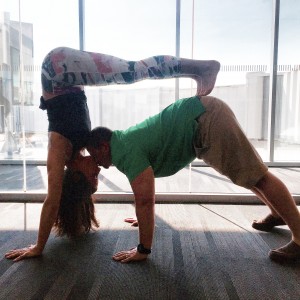 I am back in the States after a fabulous two week cruise in the Mediterranean.  Over the course of my trip I got to visit and explore Rome and Naples-Italy, Istanbul and Kusadasi-Turkey, as well as Santorini, Mykonos, and Athens- Greece.  It was certainly a trip of a lifetime! Cruising is a great way to explore many cities in a short period of time.   We cruised on the ship, the Celebrity Reflection. It was beautiful! The ship had lots of amenities and had excellent, trained, and accommodating staff that were happy to help provide you with anything you needed to make your tip the best it could be.
I booked this trip from a great friend and colleague of mine, Heather Hamed.  Heather and her husband own American Discount Cruise and Travel. I highly recommend this company to help with your next vacation and am not just saying that because she's a close friend.  The staff at ADCT is highly knowledgeable and can help find you the best trip to meet your needs and budget.  They do it all; from helping to not only book the cruise, but they can support you with air travel, transfers, sight seeing recommendations, travel tips, and much more! Be sure to check them out at: www.americandiscountcruises.com/index.html
Everything was taken care of and my husband and I were able to leave for vacation stress fee and at ease knowing we were in good hands.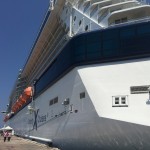 Best Part of the Cruise Itself:
The staff were so friendly and accommodating. They anticipated your needs each day and had everything ready and waiting for you. The food on the boat was awesome and they are happy to create special meals to accommodate any dietary needs/restrictions.  I requested all Vegan meals and was able to work with the maitre'd each evening to plan for and pick out what I want to eat the following day. The chef would then have it ready and prepared for me!
Lots to do or not do… You could do nothing like relax and lay by the pool to sunbath, sit in the ships library, enjoy a hammock overlooking the ocean, or have a picnic in the grass on the top deck. Or you could see shows, participate in daily games and activities (i.e. cook offs, pool Olympics, bingo, etc…), visit the casino, get a massage, visit the salon (i.e. hair, nail etc…), or go to the gym. When not exploring new areas/countries I spent the majority of my time at the gym or by the pool reading.  (See daily WODs below… Maybe you can try a few on your next vacation!!)
Trip Highlights:
Rome: It was definitely a great idea to go to Rome a day before we needed to get on the ship.  It gave us an opportunity to sightsee and adjust to the time difference. Rome is a great walking city but it can be hard to find your way around because the streets are not labeled. Taking a hop on hop off bus could help you get around and guide you to where you need to be.  Dan and I did not do that though as we decided to walk and explore on our own.   Unfortunately, we may have walked a few extra miles to get to some of our desired locations lol; but all in all we had a great time exploring Rome! We covered 9 miles of the city in 5 hrs!! We shopped, saw the Vatican, Spanish Steps, Colosseum, Circus Maximus, and the Roman forum.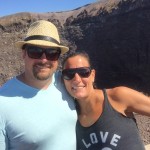 Naples: In Naples, we hiked Mt. Vesuvious. It was approximately two miles to the top. It had tremendous views of the city! I felt like I was in the clouds.  It was a lot of fun for the adventure seeking traveler.  For $90 we took a cab their. It was about a 45 minute trip from the dock, the cab driver than waited for us as we took approximately 1.5 hours to hike and enjoy the view, and then drove us back the 45 minutes before dropping us off at his favorite pizza restaurant, Pizzeria, Il Golfo. They had the BEST vegan pizza, Pizza Marinara!! I wish they delivered to the US! Maybe Dan can recreate the sauce at home for me?!?!?
Istanbul: There are lots of beautiful mosques in Istanbul to visit and see but the shopping can be fun too.  Dan and I visited the Spice Market and Grand Bizarre.  The Turkish Tea is a must have!  When shopping be prepared to negotiate price to get your best offer,  it's part of the fun. Dan and I are excited about the hand made Turkish towels we bought for home!!  When visiting however, be prepared for crowds and give yourself extra time to travel.  There is a ton of traffic that you can find yourself sitting and waiting in.
Kusadasi: During the Kusadasi day I decided to stay on the ship and relax by the pool.  Dan went out to explore and experience the Turkish cuisine.  If looking to explore, there are great places to visit.  A popular site is Ephesus, one of the greatest outdoor museums in Turkey.  Soak in the atmosphere of Roman times and see where the Virgin Mary lived.
Santorini: I loved Santorini!  What a beautiful Island up high on a large Mountain top.  There are lots of fantastic restaurants and shops to visit as well as many wineries to explore. Be aware that if you don't take a tour and get picked up from the part of the island where cars can't travel; you will need to be prepared to walk 565 steps to the top of Santorini. If you don't want to walk up the steps you can take a donkey ride up (which I don't recommend b/c I believe its animal cruelty) or wait an hour to get on a cable car/gondola ride to the top.  Once there you won't be disappointed. The views are stunning!!  Dan and I rented ATVs and explored the Island stopping at a few delicious wineries along the way.  Two recommendations are Ventsanos Winery and Santos Wines.  For about $6 you can get a tasting of 6 wines accompanied by cheese, bread, and olives.  The tasting are not like the ones we have in the states as they offer a larger taste and aren't afraid to fill your glass if you like the wines; so drink responsibly 😉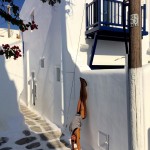 Mykonos: This was my favorite place the entire trip! This island is beautiful and a little bit quieter and more relaxed than Santorini.  It offers beautiful beaches as well as many beautiful homes on cobblestone roads,unique shops, and restaurants, juice bars, and cafes.  I want to go back and stay for a week some day. I'd love to stay right on the beach at the Mykonos Palace Beach Resort.  This place is a must see in your lifetime.  You can easily rent an ATV and get around the island and explore all that Mykonos has to offer!!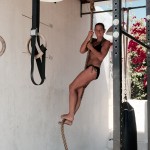 If looking for a Box be sure to check our Power Plate CrossFit.  For $16 you can workout outdoors! Swing on the ropes, rings or bars!!
Athens: Athens is a large and very busy city. It lacks the charm that the Greek Islands offer but can be fun to visit and explore.  I recommend getting a hop on hop off bus pass so you can spend the day sight seeing and visiting the Parthenon, Acropolis, temples, stadiums, etc… at your leisure.  If you are looking for a great Box, be sure to visit CrossFit Piraeus-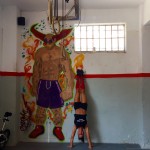 http://www.crossfitpiraeus.com/gym/
It's relatively close to where the boat docs and drop-ins are free!! If you bring a T-shirt from your home box they will swap it for one of their own!
As most of you are aware, working out is an important part of my daily life and routine.  Each morning and most afternoons on our trip Dan and I worked out together. Below is a list of the Workouts Of the Day (WOD) we completed.  Maybe try a few at home or during your next trip!! Let me know how you do!!
WOD 1:
Run 4 miles
Then 3 RFT
30 Renegade Row (32/22)
30 Strict Press
30 Sit-ups
WOD 2:
60 Sit-ups
50 Goblet squats
40 Pull-ups
30 KB swings
20 Push-ups
10 Thrusters w/ DB
WOD 3:
Reach 100 DU
Every time you mess up, first complete 1 DB thruster, then 2, 3, etc….
WOD 4:
3RFT
500 m row
40 Weighted decline sit-ups
30 DB row (50/30)
20 Push-ups
10 Pull-ups
WOD 5:
21-15-9
DB deadlifts
Knees to elbow
WOD 6:
10, 9, 8, 7…..1
Push-ups
Box jumps
Dips
Sit-ups
WOD 7:
21-15-9
DB ground to overhead (55/25)
Burpees (yay!)
DB swings (55/40)
WOD 8:
10, 9, 8, 7….1
Pull-ups
Calorie Row
WOD 9:
5 Rounds-
5 Push-ups
30 Sec. plank hold
5 Push-ups
30 Sec. plank hold
1 Minute rest
WOD 10:
75 Jumping jacks
50 Air squats
25 Push presses
WOD 11:
50, 40, 30, 20, 10
Double unders
Sit-ups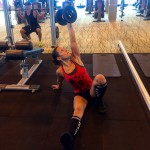 WOD 12:
10 minute AMRAP
8 DB Snatch (35#)
6 Turkish Getups (25#)
4 Burpees (yay!)
WOD 13:
5 RFT
Buy in 800m run
10 OH lunges (35)
10 DB push presses (50/25)
10 Goblet squat (50/25)
10 DB snatch (50/25)
10 Pull-ups
Cash out 800m run
WOD 14:
Complete a 5k
Every .25 mile
6 Burpees
10 V-ups
10 Push-ups
WOD 15:
20 Min. AMRAP
10 Calorie Row
10 DB Deadlift
10 Renegade Row
10 Bulgarian Split Squat
WOD 16:
100 Weighted incline sit-ups (12lb med. ball)
80 DB push presses (20)
60 DB swings (40)
40 Triceps extensions (30)
20 Pull-ups
WOD 17:
20 Burpees
20 Pushups
20 Sit-ups
20 KB swings
20 KB lunges
20 Toes to Bar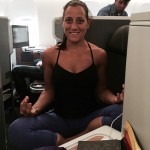 Until next time… Namaste!