ALOHA!!!!
I have been in Hawaii with my family over the last two weeks and took the opportunity to relax, unwind, and unplug. Sorry that I haven't written in a while, but I'm back and am looking forward to sharing my travels with you!  
What a fabulous 12 days we had exploring and cruising Hawaii.  Over the course of my trip, I got to visit and explore Honolulu, Maui, The Big Island (Hilo & Kona), and Kauai.  With 10 of us traveling, cruising was definitely an easy and convenient way to explore all that the Hawaiian Islands have to offer. Our trip was certainly filled with lots of fun, adventure, and family bonding. For this week's blog, I thought I'd recap my trip and highlight some of the fun things I did while away.  I would also like to take this opportunity to give a special shoutout to my mom, Judy. Without her, this trip would not be possible. I have the best mom!!
Planning a trip to Hawaii? Here are some things you may want to know before you go!
MY FAMILY VACATION:
We visited the Hawaiian Islands via cruise ship. We cruised on the Norwegian Cruise Line's- Pride of America.  It was an older vessel, but was recently updated and seemed to be well maintained! The ship had lots of amenities and accommodating staff that were happy to help provide you with anything you needed to make your trip the best it could be.
I booked this trip from a great friend and former colleague of mine, Heather Hamed.  Heather and her husband own American Discount Cruise and Travel. I highly recommend this company to help with your next vacation and am not just saying that because she's a close friend. We have booked several trips through them and I have not been disappointed.  The staff at ADCT is highly knowledgeable and can help find you the best trip to meet your needs and budget.  They do it all; from helping to not only book the cruise, but they can support you with air travel, transfers, sightseeing recommendations, travel tips, and much more! Be sure to check them out at: www.americandiscountcruises.com/index.html
CRUISE HIGHLIGHTS:
There was lots to do or not do. You could relax and lay by the pool, sunbathe, sit in the ship's library, relax in the observatory, play video games, see shows, participate in daily games and activities (i.e. wine tasting, beer tastings, hula dancing, lei making class, dance parties, pool volleyball, magic shows, etc…), get a massage, visit the salon (i.e. hair, nails etc…), or go to the gym. I certainly had a lot of fun laying on the deck or in the gym!!
TRIP HIGHLIGHTS:
OAHU:
Prior to setting sale, we spent 3 nights at the Waikiki Beach Marriott Resort in Oahu. This hotel was only steps from the famous Waikiki Beach and very close to Diamond Head Crater.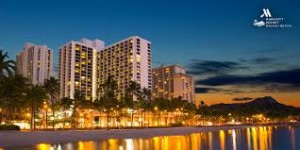 Oahu is often referred to as "The Gathering Place", Oahu is the third largest Hawaiian island and home to the majority of Hawaii's diverse population- a fusion of east and west cultures rooted in the values and traditions of the Native Hawaiian people. Oahu is a fun place to visit and explore.
Highlights:
Honolulu has a lot to offer and a ton of places to visit. Having been to Hawaii before I opted out of some of the more traditional/popular excursions that my family did- i.e. Visiting Pearl Harbor & the USS Arizona Memorial, Dole Plantation, and Jurassic Valley at Kualoa.  
Instead, I spent the three days running along the coast and Diamond Head Crater, renting city bikes and exploring the city, shopping on Kalakaua Avenue, drinking delicious smoothies from Lanikai Juice, taking a challenging yet fun paddle board yoga class at Yoga Floats, and visiting CrossFit Oahu. It was perfect!!
MAUI:
After 3 days in Oahu, we boarded the Pride of America and traveled to Maui.
Maui is known as the "Valley Isle," and is dotted with quaint towns and artist communities. Maui offers shimmering beaches, tons of waterfalls and hiking trails, and incredible sunrises from the top of Haleakala.
Highlights:
Maui beaches: Maui has more than 80 incredible beaches with a combined shoreline that spans 120 miles.
Maui Waterfall and Rainforest Hike: Experience authentic Maui and adventure with it's lush rainforests and stunning waterfalls.
Haleakala National Park: Watch a memorable sunrise from 9,740 feet atop Haleakala Crater.
Road to Hana: With 600 curves and 54 bridges, this is one of the world's most scenic drives.
My favorite part was swimming in the waterfalls near Haiku and watching the sunrise from the top of the world before biking 26 miles down Haleakala.
THE "BIG ISLAND":
After two days in Maui we headed to the "Big Island"- spent 1 day in Hilo and 1 day in Kona.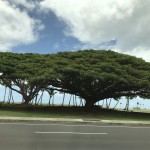 To avoid confusion with the name of the entire state, the Island of Hawaii is often called the "Big Island," because it is nearly twice as big as all of the other Hawaiian Islands combined. The Big Island is not only the largest, but also the the youngest in Hawaii's chain of islands. Whether you're visiting Kilauea, one of the most active volcanoes in the world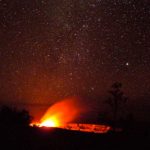 (you can actually see it flowing into the ocean- we watched it from the cruise ship!!), visiting local shops, or walking on a black sand beach, snorkeling, or sailing along the Kona Coast; The Big Island, is filled with lots of adventures.

Hilo Highlights:
While there, my husband and I decided to walk around and explore what Hilo had to offer. We visited:
Hilo Farmers Market:The Hilo Farmers Market is one of the best open markets in Hawaii, featuring fresh fruit, vegetables, plants and local crafts.
Downtown Hilo, Hawaii Island: Downtown Hilo is Hawaii Island's biggest small town featuring century old wooden storefronts, galleries, shops, and restaurants. The local juice and coffee shops are something you don't want to miss!

Kona Highlights:
While visiting Kona we decided to take a much needed beach day. Once we docked, we took a tender to Kailua Kona beach. The weather was dry and sunny and the white sand beaches were perfect for sunbathing, snorkeling, paddle boarding, going on an outrigger, and swimming. Visit Kona Boys for all of your beach day needs!!
KAUAI:
We spent the last two days of our cruising adventure in Kauai. I truly believe we saved the best for last. If it were up to me, I would have spent an entire week here.
Kauai is Hawaii's fourth largest island and is sometimes called the "Garden Isle," which is an entirely accurate description. The oldest and northernmost island in the Hawaiian chain is draped in emerald valleys and jagged cliffs. Tropical rainforests, forking rivers and cascading waterfalls have developed over the last hundreds of years. Kauai only has one road that is 18 miles long, so the majority of the island is preserved land and is only accessible by sea or air, revealing views beyond your imagination. We had the opportunity to take in some of the sights along the Napali Coast as we traveled around the island on the ship. It was incredible.
Highlights:
Visiting Kalapaki Bay Beach and going into the quaint shops.
Walking through the Fern Grotto where Elvis was married.
Exploring a 30-acre botanical and cultural garden.
Experiencing a true hawaiian luau at the Smith's Family Luau.
Between the wonderful landscape of the islands, fun activities for the whole family, and welcoming attitude of the Hawaiian people; Hawaii is a wonderful place to visit. My trip to Hawaii was certainly filled with lots of fun and adventure. Together my family and I created memories that will last a lifetime. I am so grateful to have had the opportunity to go back. Hawaii is a beautiful, magical place and worth a visit!! 
A Hui Hou Kākou (Until We Meet Again)